Principal Staff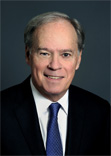 Founder and Senior Research Scientist
Royer F. Cook, PhD.
Dr. Royer Cook has over thirty years of senior experience in the design and direction of health and promotion and disease prevention programs. He has designed, implemented and evaluated programs in the areas of stress management, substance abuse prevention, weight management and nutrition, exercise, smoking cessation and healthy aging. In recent years, his work has focused on the development of online programs that combine the latest advances in information technology with the central principles of health behavior change. Dr. Cook has been the recipient of numerous grants from NIH, and is the author of more than 100 publications and a frequent presenter at conferences here and abroad.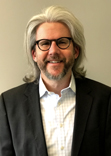 President and Senior Research Scientist
Douglas W. Billings, Ph.D.
Dr. Billings is a clinical psychologist focusing on technology solutions to reduce health disparities among African Americans. Dr. Billings has been the Principal Investigator on a number of NIH grants examining the capability of different platforms (e.g., computer-based, tablets) to efficiently and effectively assess, prevent, and treat HIV. In recent years, his work has focused on mobile solutions that can deliver patient-centered outcomes for African Americans who lack access to comprehensive, quality health care services.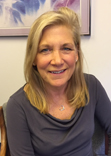 Senior Research Scientist
Diane Deitz, Ph.D.
Dr. Diane Deitz is a health psychologist and a registered nurse with more than two decades of experience in the areas of cardiovascular health, substance abuse prevention, and caregiver health. Dr. Deitz has been the Principal Investigator on several major grants from NIH, developing and testing advanced online health programs, including Smart Rx, a guide to safe use of psychoactive prescription drugs; Heart Healthy, a program designed to reduce risk of cardiovascular disease; and Caregiver SmartTools, designed to provide support and guidance to caregivers.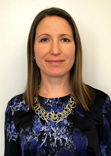 Senior Research Scientist
Samantha Leaf, Ph.D.
Dr. Leaf is a social psychologist whose main research interests are in the areas of health disparities, HIV/AIDS and other sexually transmitted infections, and women's health. Over the past decade, her work has focused on developing technology-based behavioral health interventions. She has served as the Principal Investigator on two NIH-funded SBIR Phase II projects designed to prevent HIV among African American women and men by introducing female condoms as a viable prevention strategy. More recently, her research has aimed to evaluate the viability of mobile platforms to reach, educate, and empower underrepresented populations in the service of positive health behavior change.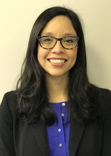 Research Scientist
Debra Rios, DrPH
Dr. Debra Rios joined CWH in 2017. Dr. Rios received her Doctor of Public Health from the University of Texas, specializing in Health Promotion and Behavioral Sciences. A Certified Health Education Specialist, she was formerly a Research Assistant at the National Association of County and City Health Officials. Dr. Rios was the senior developer of the Taking Charge program, a smartphone-based health promotion program. Currently, she is the Principal Investigator on a NIH-funded SBIR Phase I project designed to prevent diabetes in rural Hispanic adults through the use of mobile phones.